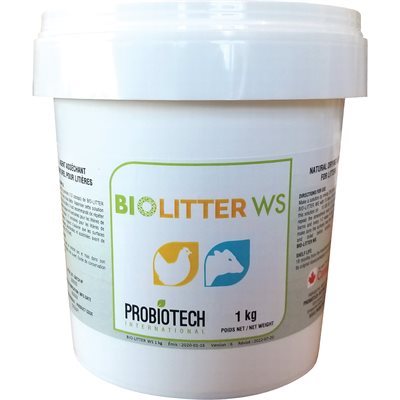 Double-tap and hold to zoom.
Mouse over image to zoom.
BIO-LITTER WS - 1KG
Product Code: 634718
Bio-Litter WS is a highly concentrated mix of dried fermentation extracts (sporulated probiotic positive strains as Bacillus spp. and Lactobacillus spp.), specifically selected and formulated to create a protective biofilm in animal housing (litter in poultry barn). This solution installs a positive biofilm before recolonization by undesirable bacteria. It is a water-dispersed powder for dilution and is applied using a low pressure spraying device. 250 g mixed with 10 litres of water to cover 10 000 square feet of surface.
You May Also Be Interested In